Finance or Lease Your Next Vehicle with Swafford's Ford Sales Inc.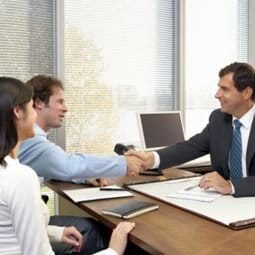 Regardless of whether you prefer a brand-new Ford model from our new inventory or a deal from our used inventory, you can count on the professional team in our finance center to help you secure the perfect payment plan to go with your new vehicle. Our team works with you, your budget, and with multiple banks throughout the greater Missouri area to find our customers the ideal loan or lease to help make their dream car a reality.
Find the Auto Financing that Fits You Best
Whether you're deciding to buy or lease a vehicle, we can help you come up with a plan. Each one has its own merits, and it's up to you to decide what aligns with your goal. When you buy and finance with a car loan, you're thinking long term and can build equity. Leasing offers lower payments and provides flexibility if you'd like to upgrade after the terms are completed. No matter what, our team is here to help you and discuss options, rates and more so you can make the smart choice for you!
Let's Get Started and Finance Your Next Car in Richmond
We want to make the process of buying a car simple. At Swafford's Ford Sales Inc., we're ready to help you by answering any questions you might have. We also have many tools that you can utilize to save some time with our online finance application, which helps make the process smoother and gives us a chance to find you the right plan and put you one step closer to getting behind the wheel of your next car.